Another report regarding the pre-sale results Galaxy S9 is another sad news for Samsung. The manufacturer thought that the new flagship will sell better than its predecessor, and here the meatball – the results are at most comparable. What is the reason? High price or no noticeable changes?
Samsung is betting on evolution
The Galaxy S9 and Galaxy S9 + smartphones presented at the MWC 2018 fair could hit the market as Galaxy S8s and Galaxy S8s +. Samsung has put on an evolution that you can not see at first glance. Compared to the Galaxy S8 and Galaxy S8 +, this and that has been improved, a stronger SoC has been used, a dual aperture in both phones and a double camera in a larger model (and RAM added), and the software has been enriched with new Bixby and Emoji AR functions.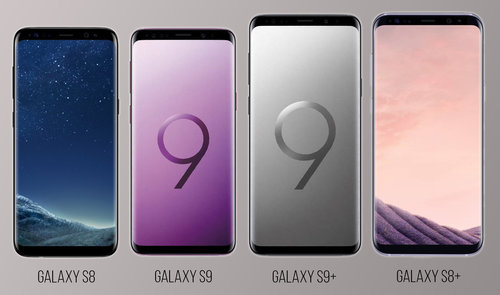 As you can see, the changes are the most, and for some people, they may seem crucial. In addition, the producer also prepared an interesting campaign with the purchase of our older smartphones with an additional payment of PLN 400. Samsung counted on the fact that customers will not only accept the evolutionary nature of the Galaxy S9 and Galaxy S9 + but also will be happy to order these smartphones in advance, thanks to which they will sell better than their predecessors. It seems that Samsung has probably miscalculated.
Disappointing advance sale
A few days ago we wrote about a disappointing pre-sale Galaxy S9 in South Korea. Now there is another report on Samsung's flagship orders on a global scale. It turns out that in the best case we can talk about repeating the result of last year's galaxies, although the estimated data also allow an even smaller number of orders.
Why are not customers crazy about Galaxy S9?
Why did Samsung's predictions not work? Let's start with what I mentioned earlier – a limited number of changes. Visually, not much has changed. Productivity has increased, but does the user of any flagship in the last two or three years have the right to complain about the lack of power? A few nice gadgets have been added to the camera, but the quality of the photos itself has been quite symbolically improved. Emoji AR is fun, but is it worth our money?
Honestly, I do not see any point in exchanging Galaxy S8 on Galaxy S9. A bit bigger in the jump from Galaxy S8 + to Galaxy S9 +, although the profitability of such a maneuver is in my opinion doubtful. Well, I would not be surprised if the Galaxy S7 and Galaxy S7 Edge users said that buying a new flagship from the Samsung stall does not make much sense to them.
What will Samsung do now?
The optimistic predictions of Samsung's CEO have now turned into an intense scratching of the head in search of solutions that would help turn up the interest of the Galaxy S9. Of course, do not count on the drop in prices in official distribution, especially in India. We will see more marketing campaigns of a spectacular nature, the appearance of additional bonuses in the Guard package and promotions such as "nice to come back to you".
I wonder if this will help.