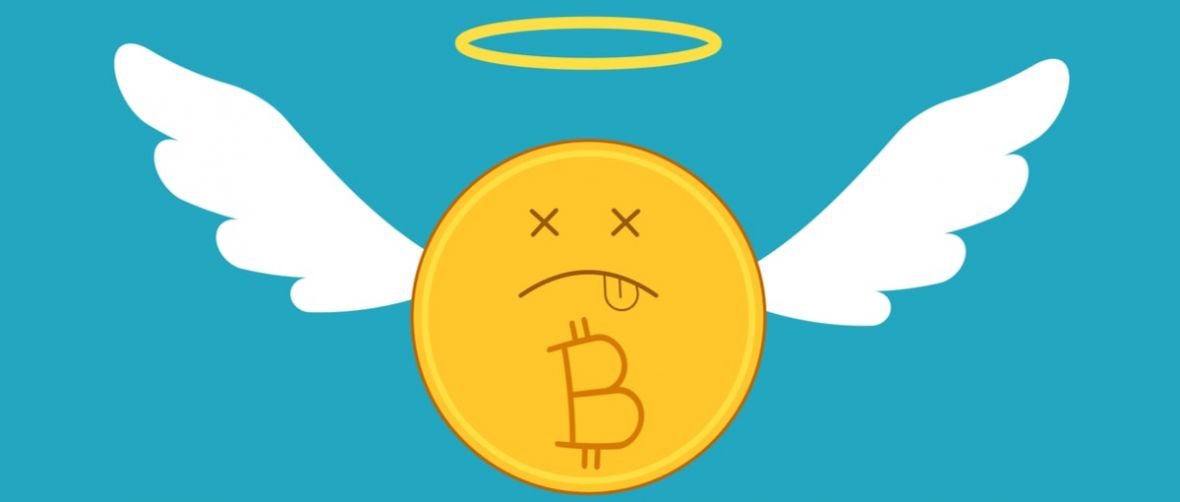 You could say that bitcoin is in the blood. The first negative voices appeared already in 2010 when bitcoin cost $ 0.23. As a reminder, in December 2017 it cost nearly 20,000. dollars. Then the media also reported about his death. According to "99 Bitcoins" they have done it 249 times and feel in my bones that after today's drops someone will do it again.
You can find a list of all the 249 deaths of bitcoin on the website 99bitcoins.com . In 2017 alone there were 109, and may indicate that this year will be a record – only a month has passed, and we have already survived the 21st death of bitcoin. What's more, he also survived them.
Currently – when I write these words – the price of bitcoin temporarily remains at the level of $ 9,400, that is, the currency is more than half cheaper than a few weeks ago. This is a good opportunity to finally close 2017 and look at what is happening and will happen in 2018, and even in 2019.
2017 was a year of publicity
Bitcoin and cryptocurrencies stormed into the mainstream. The world learned about digital money, investments and a chance for big profits, and many new people became interested in cryptocurrencies.
The popularity of cryptocurrencies was so great that large stock exchanges had to face an unprecedented inflow of new investors. Binance – one of the most dynamically growing stock exchanges – received over 100,000 in December. new users a day. As a result, the platform had to block the possibility of registration, because the service department could not keep up with the verification of accounts and respond to inquiries from novice and lost in the world cryptocurrencies of customers.
By the end of the year, bitcoin approached 20,000. lower, thus establishing a new record price, which has not been beaten until now. In the last days of 2017, however, quite strong declines began, which caused – yes, you guessed it – increased islands of publications about the death of bitcoin.
2018 is the year of control
Bitcoin and other crypto cuts survive all this information about deaths, but the real trial period is just ahead of them.
2017 was a time of tremendous growth in the popularity of digital money. Many people decided to invest without doing any proper research and pumping money into projects that were either shells or almost obvious scams.
A lot of people have lost their money, including after BitConnect, which is accused of operating under the pyramid scheme, has completed its investment program. It is estimated that customers who have invested in BitConnect have lost even more than $ 2 billion.
Among other things, by such loud scandals in the world, cryptocurrencies began to interest them – in the wrong sense – legislators and the great of this world. Governments and big fish from the technology industry have obviously been watching Bitcoin and other digital currencies for a long time. However, the rapidly growing popularity in 2017, the high rate of bitcoin and subsequent frauds meant that the cryptocurrencies were in the pinch.
Facebook has already banned the advertising of all crypts on its website. And he did it even though he was intensely wondering how the blockchain phenomenon could be used for his own purposes.
I suspect that many countries in Europe, America, and Asia in 2018 will meet one of the scenarios outlined by Prime Minister Morawiecki. Cryptocurrencies will be regulated to protect citizens in order to effectively collect taxes and to defend the current financial system.
The year 2019 will be a test
I assume that legislators will need months in 2018 to implement specific changes in tax law and systems. It is possible that the regulation of bitcoin and other currencies will progress avalanche, and more countries will transfer solutions introduced by their neighbors to their own ground.
If this happens, then the current year will be a year of control and regulation, after which time will come to say "I check." How will cryptocurrencies respond to new conditions? Will it be possible to stop the scale of ICO fraud? Which currencies will disappear from the market? In which countries will currency digging be illegal?
Getting to know the answers to these and a lot of other questions we will come closer to solving the mystery related to the future of cryptocurrencies.
A lot of exciting months ahead of us and before digital money.
PS Meanwhile, when I finish writing this text, the price of bitcoin is already $ 9100.